About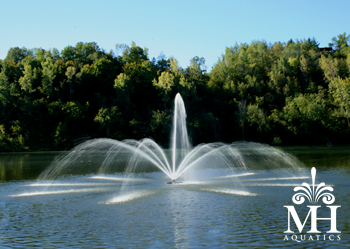 About MH Aquatics in Central Ohio
Our Values
With over ten years of combined experience in Lake and Pond Management and Fountain Install/ Repair, the owners of MH Aquatics realized that the industry had a void in customer service as well as misinformation being presented to customers.
Here at MH Aquatics, we guarantee we'll listen to your needs and wants then share our expertise and come up with a plan that best meets your needs and making sure to stay within your budget not only with upfront costs but also taking into consideration the future costs of motor repairs and part replacements. We will not sell you a fountain without informing you of all your options.
Our People
Jon Moser, Part Owner (Pond Scum Eliminator)
Jon currently holds a license with the Department of Agriculture as a commercial applicator for the state of Ohio. With over 7 years of experience dealing with ponds, there isn't much he hasn't seen. Jon is also a Purple Heart Recipient with Deployments to Iraq and Afghanistan as a Combat Medic. He married his High School sweetheart shortly after returning home from the Army. She recently delivered their first child in August.
Alan Haines, Part Owner (Fountain Surgeon)
Alan comes from a background of expert woodworking, high-quality construction and electrical. With over 3 years of experience in fountain repair and installs, there isn't a fountain that can't be fixed in his eyes. Alan brings his dedication and engineering skills to every fountain he works on. He's hands down the best Fountain Technician in Ohio. Alan also married his High School sweetheart. They've been married for 10 years and have 3 beautiful children together.